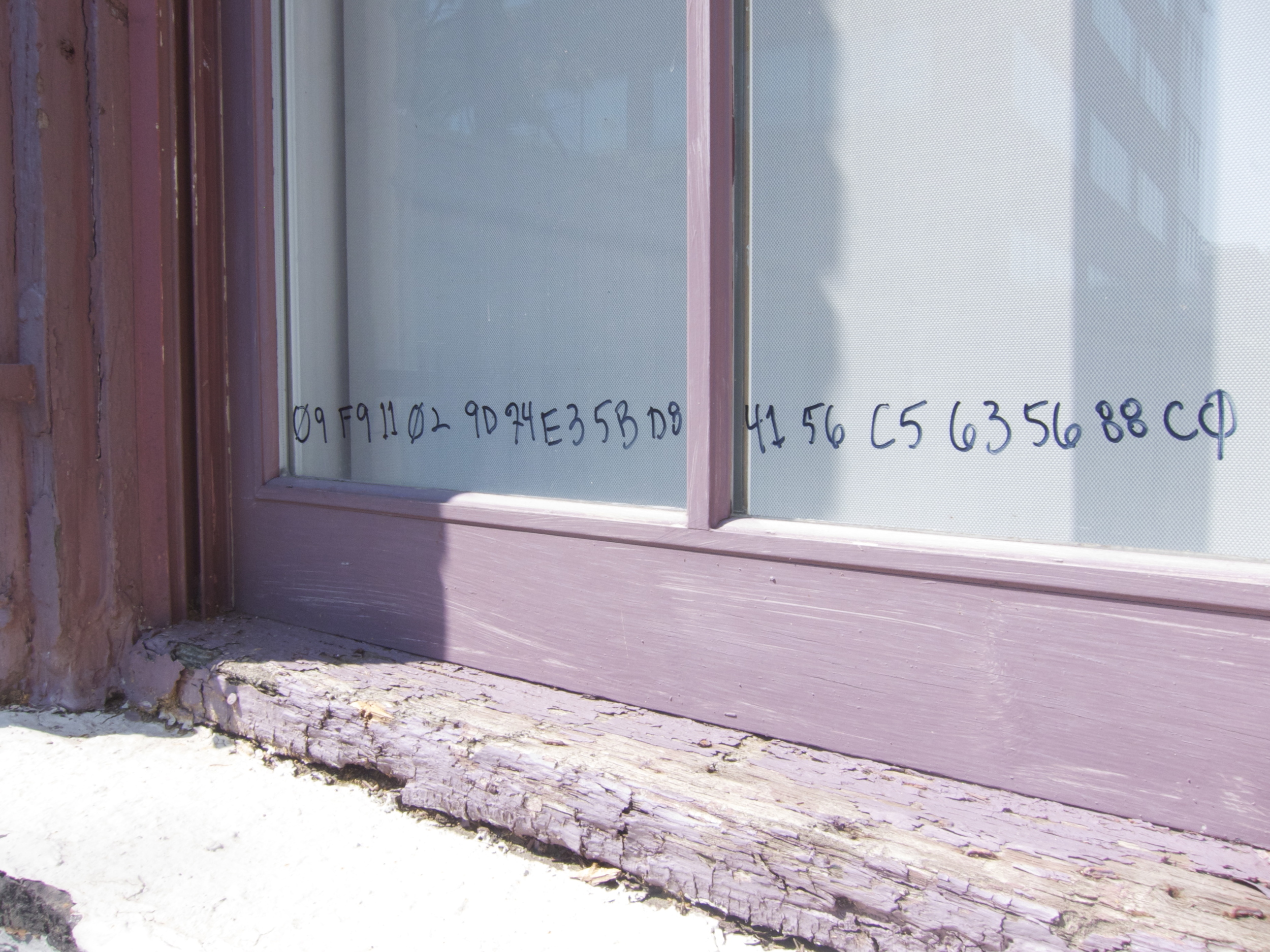 09 F9 Archive (2007+)
Digital and Analogue Archive, collaboration with Alan McConchie
The 09f9 Archive was exhibited in It Narratives: The Movement of Objects as Information (curated by Brian Droitcour and Zanna Gilbert) at Franklin Street Works (Stamford) and in Recipes for an Encounter (curated by Berin Golonu, Candice Hopkins, and Marias Jahn) at Dorsky Gallery (Long Island City), and at Cornershop Projects (Vancouver).
In early 2007, hackers cracked a digital code used to copy HD DVDs. The 32 digit code enabled anyone with the knowledge to make unrestricted copies of encrypted HD DVDs. As the number quickly spread on the web, lawyers from the Motion Picture Association of America (MPAA) threatened suits against any site publishing its code, which caused a wave of censures and a virtual riot. Embedded in photos, songs, videos, colour fields and equations -- all aesthetic representations -- the code proliferated in forms designed to evade detection and censorship from computer spyware. This archive collects these cultural artifacts and documents in images, videos, and songs.
09 F9 Archive
Enunciations (2005+)
Photographic Archive
Enunciations entitles a series of photographs documenting vernacular, multi-lingual signage from cities around North America including Montreal, New York, and Vancouver. The photographs document the flows of people, languages, goods, and services by showcasing various diasporas, cultures, and businesses in circulation within local contexts that connect to more distant geographies and peoples.
A selection of photographs from this series appeared in the group exhibition , curated by David Horvitz, for Golden Parachutes in Berlin in 2010. This exhibition included works by Haris Epaminonda, Marius Engh, Vlatka Horvat, Charlotte Moth, Lisa Tan, Oraib Toukan, Lucy Raven, and me.
Enunciations
From the ongoing photographic archive
Enunciations
From the ongoing photographic archive